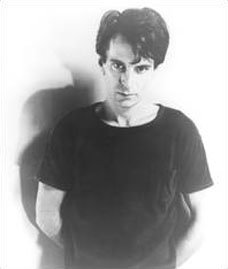 Corto y pego
"Alex Chilton, frontman for the Box Tops and Big Star, is currently missing. A post on Craigslist's missing persons forum, purporting to be from a member of Chilton's family, said that he was last heard from at 2 p.m. on Monday, August 29, on the phone from his home near the French Quarter. No one knows how much of the city's formidable musical history has been lost, or how long it will be before performing and recording in the region can resume".
ACTUALIZO
"alex is most probably alive

I am Patrick Mathe, friend and french record label of Alex.
My friend Florent Mazzoleni, a french journalist who is also Alex'
friend called Molly's bar on Decatur, following a post on the Nola
missing persons board, The manager of Molly's confirmed that Alex was
at his bar on WEDNESDAY, and was talking about leaving town. Can
anyone in New Orleans double check.If this is verified, it obviously
means that Alex is alive and safe , the only question is where.
I can't wait until this great news can be verified and confirmed."

----

"I can confirm that the owner of Molly's, Jim Monaghan (I may have
misspelled his last name), says he saw Alex on Wednesday and that he
was fine, according to his employee Mike who saw him (I called there a
minute ago and asked). The phone number has been working there, but
not some places. I believe this is the point at which we should
realize that Alex is ok and we should stop worrying and let him do
whatever he's in the middle of dealing with but that he is ok. Thanks
patrick!

du Yahoo Group sur Alex Chilton:

Howdy,

Due to some confusion that has arisen in relation
to a handful of erroneous posts on when Alex was last
heard from and where he might be, I have created an
*official* information section on the Alex Chilton &
Big Star page that I maintain at Geocities.

The information that is, and will be, posted there
page comes from a close friend of the family who is in
direct contact with Alex's family. When any actual
information is learned it will be posted there, and a
special notice will be sent to the our group in
relation to it.

The link to the "What We Know" section is:

http://www.geocities.com/soho/8994/bigstar.html

Thanks for all of your support; hopefully we'll get
some good news on Alex's situation soon.

Peace,

Jeff
"
FINAL FELIZ
Alex was rescued by the coast guard yesterday and is safe and sound in Houston
http://www.frontlinearts.com/cgi-bin/bsrboard/bsrboard.cgi?
board=general&action=display&num=1125927087