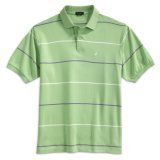 Este es un poco más largo y algo menos gracioso. A ustedes, oficinistas con pocas ganas de trabajar, está dedicado este post-
Otro Test Estúpido
Mi resultado:
INDIE OLD GUARD
You scored 66% Indieness!
"Trying to be Mansfield's very own... Steve Malkmus, Steve Malkmus".
Oh, yes, you are truly a doyen of the indie scene and liked the current crop of indie bands before they were popular. Secure in your place in the scene, you happily act as the indie elite, praising new bands, until they sell out by selling records. While not quite the kings and queens of the indie scene, you can sleep secure in the knowledge you're at least an influential courtier.